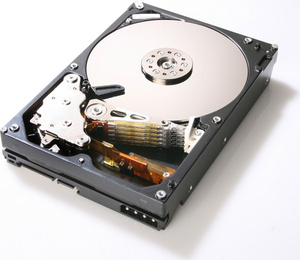 Hitachi
has announced it will begin selling 4TB drives this month.
The new Deskstar 7K4000 hard drives will be some of the first in their capacity with 7200rpm spindle speed.
Xbit
explains that the "model (HDS724040ALE640) boasts 4TB capacity and uses five previous-generation 800GB platters with 446Gb/square inch areal density, Serial ATA-600 interface, 64MB cache as well as 7200rpm spindle speed."
The new hard disk drives also use the 4K format.
Additionally, the company will offer Deskstar 5K4000 drives with slower 5400rpm speed. Those drives also use five 800GB platters and not newer 1TB plates.
For now, the higher capacity drive is available in Japan for ¥28800 ($377), an expensive price even with the baked-in "flood" premium.