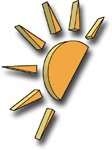 Have you been looking for a way to make
Blu-ray
(
BDMV
) or
AVCHD
discs from your home videos or TV captures? Do you have Blu-ray discs you want to backup, but want to strip out titles or audio streams to make them fit on a single layer
BD-R
?
If the answer to either question is yes, you might want to take a look at
MultiAVCHD
, and our recently added guide can help you get started. MultiAVCHD is a free (donationware) program which uses a number of free programs, including
Avisynth
,
FFDShow
, and
TSMuxer
, to create
BDMV
or AVCHD discs.
Currently our MultiAVCHD guide is far from complete. Instead of creating a guide covering everything it can do, we decided to start with the basics and ask you what else we should include. Since being published last month, we have already expanded the guide once. We would be happy to let you know what else we can add for you.
MultiAVCHD Quick Start
The first section of
Create AVCHD and Blu-ray Discs With MultiAVCHD
, is a Quick Start guide. It covers installing MultiAVCHD and the necessary helper applications, setting some basic options, and creating a new disc using your own videos. These could be videos you've captured with a DVR or computer TV tuner or videos from a digital camera or smartphone.
It explains the basics of importing videos, adding chapters, and resizing for Blu-ray compliance. There are also instructions for using MultiAVCHD's basic menu options, such as customizing the text and title selection graphics. Finally, there is important information about deciding whether to author your disc in the BDMV format used for commercial Blu-ray releases or the AVCHD format developed initially for camcorders.
Reauthoring Blu-ray discs
Following that, we also have a guide for reauthoring existing Blu-ray discs to remove unwanted content. Most releases are typically authored to take up as much of the space available on a dual layer Blu-ray disc as possible. In some cases you will find that elminating promotional content like trailers and extra features, combined with eliminating audio and subtitle streams from the main feature, can reduce the size enough to fit it on a single layer BD-R disc.
Or maybe you have a series disc with several episodes per disc. Rather than paying extra for dual layer BD-Rs to make backups, you can split the episodes across multiple single layer discs while still retaining the menus. The purpose of this guide section is learning how to edit the contents of a disc without altering the video in any way.
But MultiAVCHD can do a lot more. The guide, as it stands now, doesn't get into detail about advanced menu options or the many re-encoding and resizing options. If you want to see more, or just want to tell us what you think about the existing guide sections, visit our forum to give us your input.
You can find the discussion in a sticky thread in the Blu-ray ripping forum. Or just
click here
. All requests, comments, and criticism is welcome.