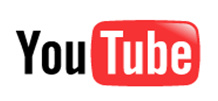 According to the Wall Street Journal, Ray William Johnson may be the first YouTube millionaire that isn't already a famous musician.
Under the name RayWJ, the 30-year-old now has 1.5 billion views of his videos on YouTube, and is expected to be bringing in about $1 million per year from YouTube's ad revenue share and from sales of his merchandise.
Johnson is famous for ranting about other videos (somewhat like the shows "The Soup" or "Tosh.0") and for bringing in famous comedians to guest star in videos. The viral star's twice-weekly show averages around 10 million views per week.
Because of his popularity, RayWJ is a YouTube partner that makes somewhere between $3000 and $9000 per every 2 million views.
For now, Johnson still calls his videos a "hobby."
Check some of his video's here:
RayWJ