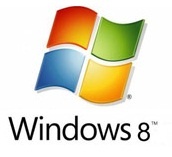 Microsoft
is expected to be releasing the first public beta of
Windows 8
at the end of this month.
Microsoft has sent invitations to an official launch event for the Windows 8
Consumer Preview
, scheduled for February 29 in Barcelona. The timing and location will put it right in the middle of this year's
Mobile World Congress
.
That's not surprising considering the massive changes in Windows 8 are nearly all designed specifically for tablet optimization. From
the Metro UI
to
advanced power management
and
ARM
processor support, Microsoft is betting heavily on tablets being the next wave of personal computers.
Via BetaNews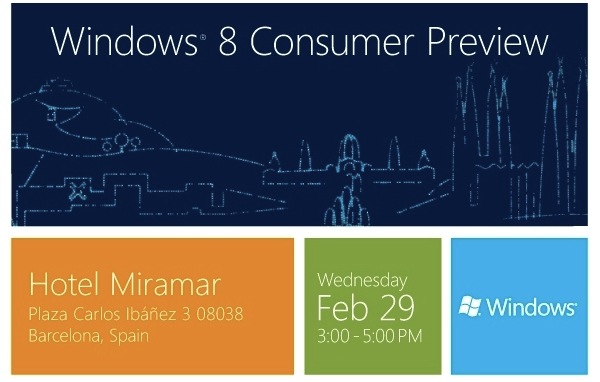 Unfortunately the Consumer Preview ultimately won't give us a lot of relevant information about the tablets Microsoft seems to be counting on to make them relevant in the mobile market. While making a big deal about the new
WoA
(Windows on ARM) release, everything they have released for developers so far has been from the standard
x86
branch and there are some
important questions
Microsoft
seems to be ducking
.
Of course, if you happen to have a Windows 7 tablet this should give you an idea of how all the new tablet features change the mobile experience. Otherwise, the main thing we can expect to find out is how Microsoft's focus on Metro UI, at the expense of the
traditional Windows desktop
, impacts desktop and laptop users.