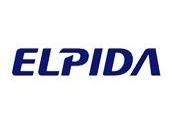 The Japanese chipmaker Elpida Memory has noted today that it has an "uncertain future" as it faces rising debt.
Elpida makes DRAM chips and is one of few companies in its industry.
The company
has said
survival is very much in doubt and bankruptcy is a likely option in April, which is the final deadline for the company to pay back most of its debt. The company has $1.2 billion in bonds and short term loans.
Elpida was hoping to secure funding by the end of the month, but it appears that situation is not going to happen. The last option is the Japanese government stepping in to give a bailout, which it has done in the past, but not all in the industry are certain the government will do so.
A possible merger with Nanya Technology also fell through, suggesting the company's balance sheet may be even worse than implied.
Elpida's demise began after
Samsung
expanded into the sector, driving prices down to all-time lows.