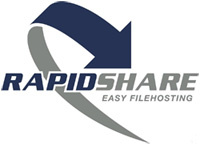 Rapidshare has confirmed it is throttling the download speed "free users" of its service receive in an effort to reduce piracy.
Free users have complained over the past week that their speeds max out at 30 Kbps, far lower than usual, and a useless speed if downloading any file of significant size. Most assumed Rapidshare was cashing in on the demise of Megaupload, Filesonic and Fileserve by pushing free users into purchasing premium accounts.
Rapidshare has once again taken the throne as king of cyberlockers, despite a cash rewards program for uploaders that made hosters like Megaupload, Hotfile and Filesonic popular. Having a free user option is great for many who do not want to "pay to pirate," or are scared of having their personal details linked to an account that can be used to abuse copyright.
In response to a question by TorrentFreak, Rapidshare had this to say about the slow speeds:
On January 19th Megaupload was shut down by the FBI. Shortly thereafter, several other file hosters curbed their services or entirely stopped their operations.



RapidShare has been faced with a severe increase in free user traffic and unfortunately also in the amount of abuse of our service ever since, suggesting that quite a few copyright infringers have chosen RapidShare as their new hoster of choice for their illegal activities.

We have thus decided to take a painful yet effective step: to reduce the download speed for free users. We are confident that this will make RapidShare very unpopular amongst pirates and thus drive the abusive traffic away.
On the other hand though, there are thousands (if not more) major uploaders who use Rapidshare to offer their own files on sites/blogs and need free users to download their files. The cyberlocker will make an exception for those who use the site for legal activities:
We knew that through the action taken we would even affect some RapidPro customers, especially those who offer their own files via websites or blogs and heavily depend on a possibility for free users to download their files. Therefore, we have decided to offer those customers a kind of deregulation that allows free users to download their files with the fastest possible speed again.

What this means is that uploaders of content will have to provide RapidShare with details on the nature of their account including what type of files they're sharing, the name of the sites and blogs where the download links are getting posted, and the uploader's email address and telephone number.
If you sign up, Rapidshare has the right to examine every file you upload.