Nokia
has revealed new mobile phones in Barcelona. Nokia's
Mobile World Congress
event brought us three new affordable Asha phones, two new Windows Phones and a new Symbian powered camera phone.
Starting with the three affordable Asha phones that have been designed mainly for the emerging markets. The models are Asha 202, Asha 203 and Asha 302. All of them have estimated retail price (before taxes) of less than 100 euros and have 2,4 (202, 203) or 2,6 inch (302) touch screen. The Asha 302 has a QWERTY keyboard and the other two come with an alphanumeric keypad.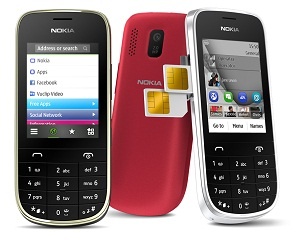 Nokia's new Lumia phones are as expected the HSPA+ version of
Lumia 900
and the more affordable Lumia 610. The first is a copy of the
LTE
version, only dropping the LTE for HSPA+ connectivity. Lumia 610 on the other hand is a totally new handset. It comes with 3,7 inch touch screen, 256
mb
of
RAM
, 800MHz processor and a price tag of 189 euros before taxes. Both Lumia phones are expected to launch in second quarter.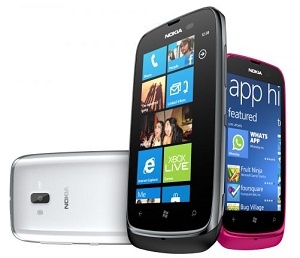 Although Nokia is slowly killing the old Symbian platform, the most interesting device of the day came with the platform formerly known as Symbian. It was the rumored Nokia 808 PureView which blew everyone's mind with a huge 41
megapixel
camera. The maximum
resolution
for
4:3
shots is a whopping 38 megapixels or 7152 x 5368. Nokia did not disclose the pricing yet but the phone should hit the streets in Q2.