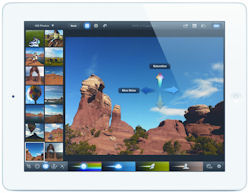 Apple shows off new iPad with LTE, touts sales figures. Firm also shows off new Apple TV.
Apple
showed off its new 4G LTE iPad today (9.4mm thin, 1.4lb), with data rates up to 73Mbps (on LTE, HSPA+ at 21Mbps and DC-HSPDA at 42Mbps). It can also be used as a personal hotspot, if supported by provider.
The new iPad can avail of LTE provided by AT&T, Verizon, Rogers, Bell or Telus in the United States. Different bands of LTE means different devices for different networks, however. For 3G, that shouldn't be a problem.
Of course, the new iPad has a Retina Display (2048x1536) screen. Apple's
Phil Schiller
pointed out that the new iPad displays 1 million more pixels than a 1080p image and boasts 44 percent more color saturation than the iPad 2.
Under the hood it is powered with an
A5X
chip with quad-core graphics. Apple claims the A5X is twice as fast as the
Tegra 3
, and offers 4 times the performance.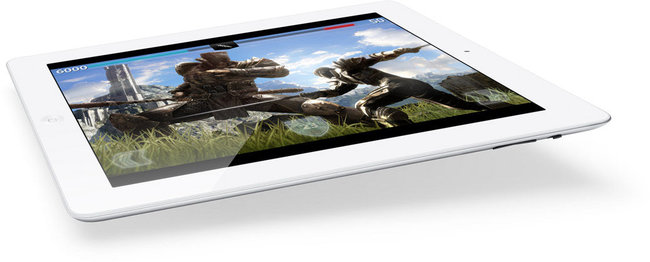 The new iPad also features an
iSight
camera with an f/2.4 aperture and a five-element lens, capable of 1080p video recording with improved software stabilization. As for the battery, the new iPad still offers 10 hours of battery life, or 9 hours if operating on 4G.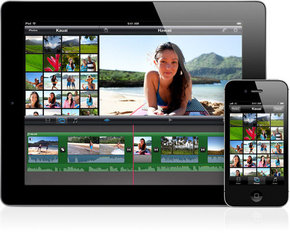 So how much does it cost?
New iPad (Wi-Fi Only)
16GB model: $499
32GB model: $599
64GB model: $699
New iPad (4G)
16GB model: $629
32GB model: $729
64GB model: $829
Pre-orders start today for the iPad 3 in the United States, Canada, the United Kingdom, Germany, France, Switzerland and Japan. The iPad 2 will remain on same of course, with $100 knocked off the selling price.
The company sees its tablet computer as the poster child of the post-PC era, touting that they sold more iPads in the last quarter than any manufacturer sold of PCs, using
HP
's 15.1 million tally as an example. There are now more than 200,000 custom apps available specifically for the iPad.
Apple TV
Apple's
Eddy Cue
showed off a new Apple TV set top box today too, making sure to point out its new beautiful streamlined user interface. The new box can import your iTunes playlists directly from iCloud and installation of third-party apps has been made much easier. It supports 1080p content.
You can also access content from the web, with applications for YouTube, Vimeo, Flickr and the Wall Street Journal Live.
The new Apple TV will sell for $99 when it goes on sale on March 16.