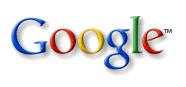 According to sources, Google is looking to sell the cable
set-top box
division of its newly acquired
Motorola
Mobility.
Last year, Google CEO Larry Page said the set-top business would have its place in Google's portfolio, but it is possible that the company has changed its mind on the hardware.
Additionally,
the same sources
say Cisco, Pace and Technicolor are also looking to sell their respective set-top box businesses. From that group, only Cisco has denied the claim.
Sources put the value of the business at anywhere between $2.5 billion and $4 billion, and the company is said to have already hired acquisition specialists Qatayst Partners for the sale.
The sale makes sense if you believe Infonetics, a company that tracks the set-top box market. The firm says 2011 was the peak for the business and sales will decline into the future starting in 2012.