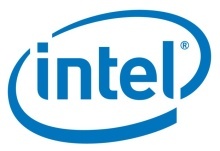 Intel
is currently developing an Internet-based TV service that will make the chipmaker a "virtual cable operator," says the
WSJ
.
The company is said to have been pitching the idea for months now in an effort to have media companies stream their U.S.-based TV channels over the Internet in a bundle that is similar to monthly cable/satellite subscriptions.
Intel will be creating its own
set-top box
to carry the service, and the box will carry the Intel name. The company has already shown off the user interface to content holders.
It appears the company wants to launch the service before the end of the year, although that goal may be unrealistic given the recent trend of cracking down on
bandwidth
by certain ISPs.
Intel has long stated they want to expand into the TV business but has so far been unsuccessful with their attempts. The new move would help the company expand out of its bread-and-butter business of processing chips.