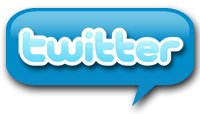 Twitter has 140 million active users, although inactive accounts are much higher.
On the eve of the company's sixth birthday, the micro-blogging service boasted some stats including the active user rate. Those users also now send 340 million tweets per day.

While the active user rate is extremely high, there are 300 million inactive accounts, as well. Inactive accounts include accounts that have never tweeted or which have not tweeted in a year.

Twitter founder Jack Dorsey made the first public tweet six years ago to the day, writing "Just setting up my twttr." In the early days of the company, Twitter was known as "twttr."

In September, the company announced 100 million active users showing how quickly the platform is being adopted.