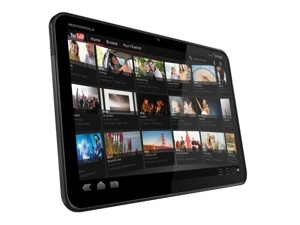 Motorola's one-time flagship tablet, the
Motorola
Xoom, is likely to get the
Android
4.0.4 Ice Cream Sandwich update in the near future.
There is one small hitch, however, as it seems that only Xoom Wi-Fi owners will get the update, not those that locked in a contract with Verizon for 3G service.
The Xoom was recently updated to Android 4.0.3, which is significantly better than the outdated Gingerbread Android 2.3 seen on some newer tablets (not to mention Honeycomb). Ice Cream Sandwich was Google's biggest update to the operating system, ever.
Motorola released the device in February 2011. The tablet has a 10.1-inch screen, a dual-core processor, 1GB
RAM
, 32GB storage, and still sells for $499 retail.
Get an early version of the update here:
Xoom 4.0.4
Changelog here:
Xoom enhancements