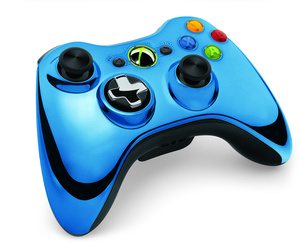 Microsoft
has announced the launch of its Xbox 360 Special Edition
Chrome
Series Wireless Controllers.
The controllers will be available in Blue, Red and
Silver
and also "feature the transforming D-pad."
Each controller will retail for $55 and go on sale on May 15th.
Microsoft says there are more details available at
xbox.com/accessories
.
In the U.S., the different colors will be available at exclusive retailers. GameStop will have Blue, Walmart will have Red and Best Buy/Microsoft Stores will have Silver.
Pictures of the controllers: