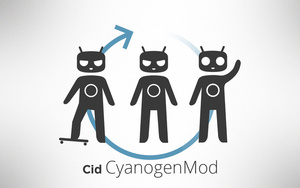 The group behind the
CyanogenMod
Android
custom ROM has unveiled a new mascot for the operating system.
Dubbed CID (short for Cyanogen ID), the mascot represents
"each user's unique place in [the] community."
Over the past few years, CyanogenMod has grown from a small project run by a handful of people to a full blown AOSP that is available across dozens of devices in various versions.
Says the group:
"THIS NEW MASCOT WILL BE UNIQUE FOR CYANOGENMOD AND PROVIDE AN IDENTITY AND ATTITUDE BY WHICH THE PROJECT CAN CONTINUE TO DEVELOP A MATURE ANDROID OS."
In its latest CyanogenMod 9, which is based on Android 4.0 ICS, the group has created its own Trebuchet launcher instead of the third-party ADW, and created its own Music app. There are also
rumors
that the group will have their own app store which will offer apps that are not allowed or have been banned from the Google Play Store.