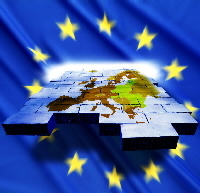 The European Union (EU) has proposed a new law that will criminalize hacking tools.
While the production or sale of certain hacking tools should certainly be banned, civil liberties advocates are up in arms over the proposed move, claiming that the law will make legitimate security researchers into criminals.
If passed, the law will impose a 5-year maximum jail sentence for hacking into a site or using a
botnet
of
zombies
for denial of service attacks, much stiffer penalties than what are currently allowed.
For the time being, the proposal has only passed the European Commission's Civil Liberties Committee and still has a long way to go before being signed into law.
Says
EFF
international rights director Katitza Rodriguez of the proposal (via
Wired
):
"There are times when security researchers need to access systems without permission with no criminal intent. The language in these proposals could undermine legitimate research."
Rodriguez believes that intent should first be taken into account before criminalization.
Some researchers worry that eventually even the command line seen in Windows computers could be banned from use.