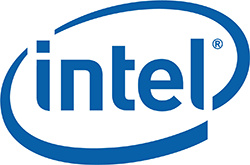 Intel
has confirmed today that it has deals with 10 tablet vendors.
The companies will help Intel design Windows 8 devices that use Intel chips.
Intel China chairman Sean Maloney said there will be "numerous" Intel-based tablets by the end of the year,
each of which
will use the Z2460 chip, code-named "Medfield."
Looking further into the year, Intel is developing the Clover Trail chip which is designed specifically for tablets. Clover Trail chips run at 1.8GHz, making them more powerful and more efficient than previous models.
Lenovo
and ZTE have already confirmed devices using Intel chips, including Atom chips for smartphones.