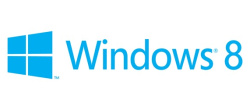 After years of complaints,
Microsoft
has
listened
to its consumers and will be releasing only four different versions of its upcoming Windows 8 operating system.
There will be one version for home use, one for business users, one for devices running
ARM
chips and finally one for large enterprises who buy in bulk.
"Windows 8" is for home use while "Windows 8 Pro" is for business users, "Windows 8 Enterprise" is for bulk buyers and "Windows RT" is the final name for Windows on ARM. Windows RT cannot be purchased individually as it will come preinstalled on PCs and tablets that run ARM processors. The operating system will run touch-based apps on Windows Runtime, including touch version of Microsoft Office suite apps like Word and Excel.
There was no word yet on pricing or availability.
Microsoft's decision should be a welcome move to many consumers who were confused with all the options of, for example, Windows 7 which came with three different "Home" versions and 6 versions total.
Chart of the features of the new versions of Windows: