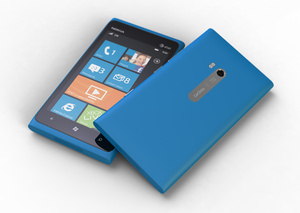 According to IHS iSuppli, the
Nokia Lumia 900
costs has $209 cost of materials, making it one of the cheaper smartphones to build on the market.
The cost of materials does not include about $8 for manufacturing and R&D costs.
AT&T sells the
Lumia 900
for $49-$99 depending on where you purchase it (with contract) and $450 off-contract.
Says
IHS:
"For the Lumia 900, Nokia and Microsoft worked in close partnership with Qualcomm to develop and optimize the software stack in order to take full advantage of the hardware."
That same strategy has been used by
Apple
for years now on the iPhone and the company has the highest margins in the industry.
Windows Phone currently has about 3 percent of the smartphone market, and it has become clear that Nokia and Microsoft are willing to sacrifice margins to buy their way into the market. IHS also concluded that Microsoft likely discounted or even waived their licensing fee on the Lumia 900 to keep prices down.
In order to keep the prices down, Nokia used a single-core processor and limited DRAM, although the phone is competitive in performance compared to dual-core devices like the S II Skyrocket from
Samsung
. The Lumia's processor and 512MB of
RAM
together cost just $44. The display, from Samsung, cost $58 and was the most expensive component.