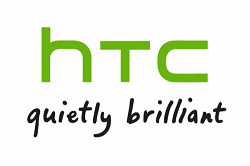 HTC
has
announced
this week that it has no more plans to create phones with QWERTY keypads.
While the company has been focusing on touchscreen designs for years now, there were the occasional devices with full keyboards for those who are fans of hitting actual buttons rather than simulated versions.
The company's last QWERTY-sporting design was the "Facebook phone," the
ChaCha
, which failed miserably despite its deep integration to the social network.
As a struggling smartphone maker, HTC recently released their quarterly earnings for the Q1 2012, and they were not pretty. For the quarter, revenues were NT$67,790 million (about $2.3 billion), a full 35 percent decrease year-over-year. Quarter-over-quarter, the company saw an equally bad fall, down from NT$101.42 billion ($3.43 billion) in the Q4 2011.
HTC recently launched their One line of smartphones, each of which has come with rock solid reviews. The new devices, along with the company's recent purchases of Beats Audio, SyncTV and MOG give hope the smartphone maker can regain some footing in the ever-competitive mobile phone market.