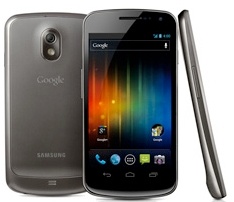 The
Samsung Galaxy Nexus
is now available to Sprint users.
Like its
CDMA
counterpart on Verizon, the flagship
Android
4.0 phone will have
LTE
support but unlike the Verizon version, the Sprint model will give access to Google Wallet, an
NFC
app which turns the phone into a virtual wallet.
The device will sell for $200 with contract, and is available now.
One catch with the phone being LTE, however, is that Sprint does not actually have an LTE network yet. The company is transitioning from
WiMax
to LTE and the network will only be available in 10 cities over the summer before rolling out more widespread in 2013.
In terms of Google Wallet, the mobile payment system is fully supported and Google will even give you $50 for activating within a week of buying the phone.