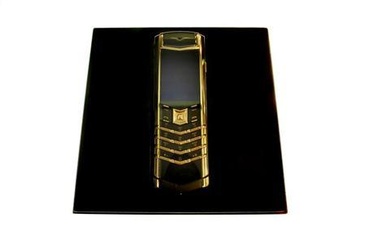 Struggling mobile phone maker
Nokia
is allegedly in "advanced talks" to sell its luxury unit
Vertu
.
The buyer would be private equity group Permira, says the Financial Times.
Nokia will likely raise over 200 million euros from the sale, although the potential deal is not set in stone set.
Vertu makes the most expensive phones in the world, with some costing over 100,000 euro due to their crystal displays,
diamond
trim and keys made of
sapphire
.
Check some of Vertu's devices in action here:
Vertu