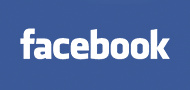 Facebook shares will start trading on May 18.
The social networking giant has set the share price between $28 and $35 per share, which values the company at between $85 billion and $95 billion - the largest ever IPO for an Internet firm. In 2004,
Google
had made waves with its $23 billion valuation.
Facebook counts 900 million users around the world, and recorded a profit of $1 billion last year. More than 10 percent of the company is expected to be sold when it is listed on the Nasdaq, raising up to $12 billion. It will rival the market share of Amazon and Cisco Systems.
The social network is to invest heavily in mobile services over the coming years as it aims to secure its long-term growth, after recently reporting its first revenue drop between quarters for two years.
Facebook co-founder and CEO Mark Zuckerberg
will own 31.5% of Facebook's outstanding stock
, and will control 57.3 percent of the voting power through his shares and voting agreements with other stockholders.