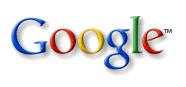 Judge reads certain portions of sealed 2011 Google document.
He had been quizzing attorneys of both
Google
and
Oracle
- which has accused Google of violating of copyright violations relating to the Java programming language - when he revealed that the
Android
mobile platform resulted in a net loss for Google in every quarter of 2010.
U.S. District Judge
William Alsup
had sealed an internal 2011 Google document which included profit and loss numbers for Android throughout 2010. Alsup did read certain parts of the documents aloud in court on Thursday, but did not disclose specific loss figures for Android.
Google does not publicly disclose financial information related to the Android platform.
Google denies violating patents held by Oracle, and also has questioned
whether Oracle can even copyright certain parts of the Java programming language
. The trial kicked off last month and is expected to last around eight weeks.