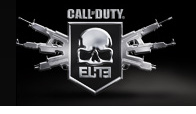 Thanks to Activision's recent quarterly earnings report, we have some concrete figures on the company's
Call of Duty
Elite "experiment."
10 million gamers have registered for the service, and a full 2 million are premium subscribers.

That figure in of itself is a 33 percent jump since January, larger growth than expected.

Activision charges $50 for membership, meaning Activision has brought in $100 million in revenue from the service.

"The audience response to Call of Duty Elite's premium service has been beyond our expectations, and we want to thank Call of Duty players around the world for their unprecedented enthusiasm. The number of gamers who have registered for Call of Duty Elite further illustrates how this service is poised to redefine social gaming and set a new bar for interactive entertainment," said Bobby Kotick, CEO, Activision Blizzard, last month.