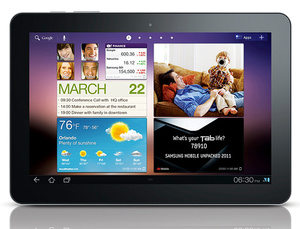 Appeals court sends case back to district court for further review.
The U.S. Court of Appeals for the Federal Circuit found that the judge in a California district court was in error when he ruled that Apple failed to show that it had a case.
The case has now been sent back to the district court for review. The decision involves a single patent which
Apple
claims
Samsung
violated in the design of the
Samsung Galaxy Tab 10.1
. The iPad-maker is seeking an injunction against the sale of the tablets in the United States.
The judge in the district court had ruled that design patent in question could be challenged as
"obvious,"
which casts doubt on the decision to grant the patent to Apple in the first place. The
appeals court disagreed
that the patent could be challenged as obvious.
The court did agree with the district court on its decision on three other patents, in which case the court denied requested preliminary injunctions. Apple and Samsung are locked in a patent war across the world.