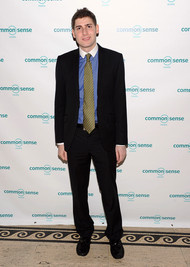 Saverin says he is continuing to pay tax to the U.S. Government.
It was reported last week that
Facebook
co-founder,
Eduardo Saverin
, had renounced his United States citizenship, which meant that he could possibly avoid a heft capital gains tax bill from the enormous Facebook IPO.
While Saverin did not appear on the list of Facebook investors who own 5 percent or more the company, his share is still considered substantial, and is expected to profit greatly from Facebook going public. The news of his decision to drop his U.S. citizenship sparked a debate about so called
"expatriate tax avoidance."
Saverin has fired back at critics, saying he decided to renounce U.S. citizenship in order to continue working and living in Singapore, where he has been living since 2009.
"I have paid and will continue to pay any taxes due on everything I earned while a U.S. citizen. It is unfortunate that my personal choice has led to a public debate, based not on the facts, but entirely on speculation and misinformation,"
Saverin said
through a spokesman.
"As a native of Brazil who immigrated to the United States, I am very grateful to the U.S. for everything it has given me ... I will continue to invest in U.S. businesses and start-ups, and believe and hope that those investments will create many new jobs in the U.S. and globally."
Two U.S. Senators had blasted Saverin's decision to renounce his U.S. citizenship on Thursday.
Senators
Charles Schumer
and
Bob Casey
said they would propose legislation to crack down on expatriate tax avoidance.
"It's infuriating to see someone sell out the country that welcomed him and kept him safe, educated him and helped him become a billionaire ... We plan to put a stop to this tax avoidance scheme,"
they said.
Their proposal is that expatriates who are found to be renouncing citizenship for nothing other than tax avoidance reasons, would face a 30-percent tax on future investment gains regardless of where they move to. Failure to do so would mean they could never legally re-enter the United States for any purpose.