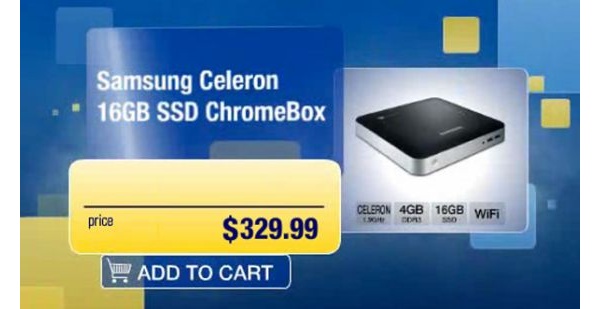 Since then, however, there has been little in the way of news for the device, which is a mini-PC run by
Chrome OS
.
This week, a full product listing showed up on the TigerDirect website, before it was taken down. Although unconfirmed, it appears the PC will run on a 1.9 GHz
Intel
Celeron B840 dual core processor, have 4GB of DDR3 memory, a 16GB solid state disk, and 6 USB ports.
The MSRP (or at least Tiger's selling price) was put at $329.99.
Google's Chrome OS is a web-based cloud operating system, where you must be online to take advantage of any feature, including writing documents using Google Docs. The OS boots very quickly (13 seconds on average), and let's you re-open previous data quickly thanks to cloud sync.