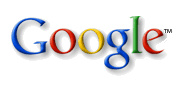 Google hopes to warn 500,000 within a week.
DNSChanger
is malware that infected millions of computers around the world. As its name suggests, it changed the DNS settings on a users' computer to use malicious DNS servers instead of what they'd normally use. It also could change the DNS settings of a router or wireless access point if it was using the default user and password as a login to the web interface.
There have been several websites setup to detect if DNSChanger has modified either the DNS settings of a computer or a router, and now
Google
has decided to participate.
If you search Google and it detects that your DNS settings have possibly been modified by DNSChanger, it will show the following warning:

The link on the warning will give advice on how your DNS settings can be restored.
On July 9th, the FBI will shut down the DNS servers currently being used by infected computers and routers to use the Internet. It has already had to delay shutting the servers down previously because so many users still have infected equipment.