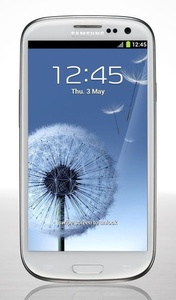 Although
Samsung
unveiled the flagship device earlier this month, there has yet to be a set timetable for its release outside of Europe.
Today, the Verge is reporting that the device will hit American and Canadian shores on June 20th. The proof comes via a leaked screenshot that was quickly taken down.
For Canadian fans, the phone will be available via Virgin, Rogers, Bell and Telus.
On the American side, the carriers remain unclear with the exception of T-Mobile, who will be getting the metallic blue version.
July 11th should see the release of the white model of the phone, along with a T-Mobile version of the popular
Galaxy Note
.
For now consider the date's rumor, but Samsung officials did give "June" as a general timeframe when speaking in regards to the GSIII.