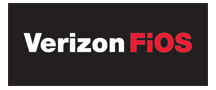 Verizon has finally made their ultra-fast service official.
The company has dubbed the service "FiOS Quantum," and it will offer users 300Mbps downstream and 65Mbps upstream.
For $210 per month, you can access the fast fiber Internet, or get a discount to $205 per month if you sign up for a 2-year contract.
There are all new tiers and pricing now, outside of the Quantum. Verizon's "cheap" base plan of 15 Mbps down and 5 Mbps up will now cost $65 per month with a two-year contract, a far cry from the current $55 with one-year contract. That's where the bad news ends for Verizon fans, fortunately.
The current 25/25 tier is being replaced by a 50/25 plan, which will cost the same ($75) with two-year contract. The 50/20 is being replaced by a 150/65 plan that costs $95 per month.
Finally, there is a new 75/35 tier for $85.