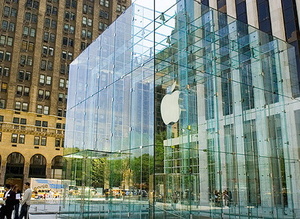 Apple
has begun raising salaries for its retail employees, depending on their market and performance.
The raises are up to 25 percent and will begin with July's paychecks.

Employees had often complained about their wages during internal reviews, with 'Genius' techs being the most frustrated.

The average employee makes between $9 and $15 per hour with some 'Geniuses' getting up to $30 on rare occurrences.

Apple currently has 357 stores, and is actively expanding. 70 percent or so are here in the States. Sales in retail stores reached $14 billion in 2011.