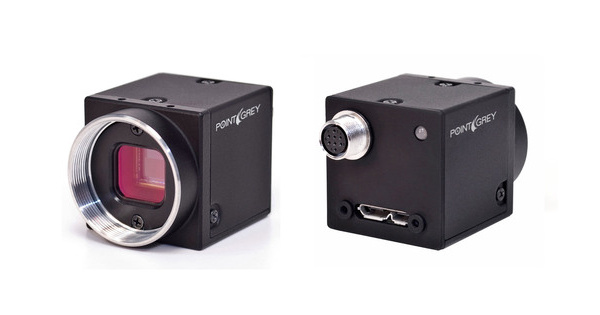 Point Grey has released the first 4K camera, dubbed the Flea3, to reach the consumer's "sweet spot" at under $1000.
4K
resolution
is a digital cinematography standard being used for new releases like 'The Hobbit.' The new camera uses a resolution of 4096 x 2160.
Other manufacturers, like RED and
JVC
, each sell 4K cameras for film companies, although theirs are priced well into the tens of thousands.
The small Canadian company, Point Grey Research, will try to get such cameras into the hands of consumers, at a price point of just $945. All design, research and manufacturing is done in Vancouver.
Point's Flea3 has built-in
USB 3.0
support and can deliver
Full HD
(1920x1080) resolution in up to 150
frames per second
. The camera delivers 21 frames per second using the 4096x2160 (True 4K)
pixel
resolution. Additionally, "the camera uses
Sony
Exmor R (IMX121) 8.8 million CMOS sensor known from Cyber-Shot cameras," says
VR
.