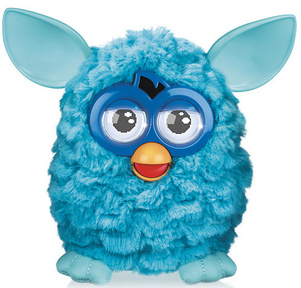 Furby, the creepy children's toy from the late 90s is back, this time with a bigger price tag and new tech.
The 2012 version has backlit LCD eyes with mechanical eyelids and touch sensors, a built-in microphone and more realistic fur and ears.
Hasbro, the toy maker behind the doll, added this:
"You never know what Furby might do or say."
The toy can now differentiate between the rhythm of different songs, the sound of your voice, and the sounds of another Furby.
Additionally, Furby "can understand high
frequency
audio codes to 'talk' with your iPad or another Furby," says the
NYT
.
Here is a review of the new toy: