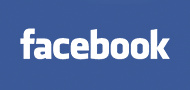 Yahoo! and Facebook have issued a joint press statement today noting the
resolution
of their patent dispute.
Additionally, the companies announced "that they have entered into definitive agreements that launch a new advertising partnership" and "extend and expand distribution arrangements."

The parties will cross-license their patent portfolio and also "work together to bring consumers and advertisers premium media experiences promoted and distributed across both Yahoo! and Facebook."

"We are excited to develop a deeper partnership with Facebook, and I'm grateful to Sheryl and her team for working hard together with our team to develop this dynamic agreement. We are looking forward to building on the success we have already seen to provide innovative new products and experiences for both consumers and sponsors," added Ross Levinsohn, interim CEO of Yahoo!. "Combining the premium content and reach of Yahoo! as the world's leading digital media company with Facebook provides branded advertisers with unmatched opportunity."



The original suit included 12 charges of intellectual property theft of Yahoo patents.