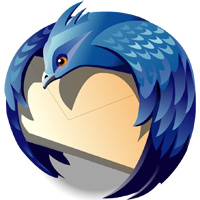 Mozilla
has confirmed today that it will be halting development on its popular free email client, Thunderbird.
While there won't be any new features, Mozilla says it will continue to support the software indefinitely.

"We have come to the conclusion that continued innovation on Thunderbird is not the best use of our resources given our ambitious organizational goals," Thunderbird Managing Director Jb Piacintino wrote in a letter.

"We're not 'stopping' Thunderbird. But proposing we adapt the Thunderbird release and governance model in a way that allows both ongoing security and stability maintenance, as well as community-driven innovation and development for the project."

Mozilla's Thunderbird staff will be moved to other projects, although many have already been transferred.