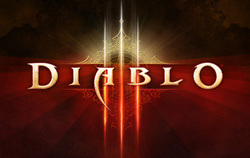 Analysts have noted today that NetEase is close to signing a deal that would make it the exclusive host of
Diablo III
in China.
Rival Tencent just hit an exclusive deal with Blizzard for the "
Call of Duty
" franchise, so NetEase certainly needs a strong deal to counter the move.
"Despite Tencent's recent licensing deal with Activision Blizzard to operate Call of Duty in China, NTES remains well positioned to clinch a deal with ATVI on Diablo III,"
Oppenheimer analyst Andy Yeung noted.
(Via IBD)
Yeung believes the game could launch in the nation in the Q3 this year, or as late as the Q1 2013.
NetEase has been the exclusive license holder for "
World of Warcraft
" since 2009, but has not made much deals since.