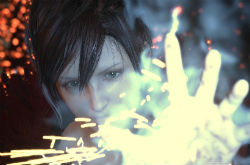 Gaming developer Square Enix has stated that next-gen consoles will need much more
RAM
if they want devs to create "better experiences."
Creative
Director and Senior Manager Takeshi Nozue says memory size is the biggest challenge for the PS3 and Xbox 360 and he hopes the console makers will improve on this important
aspect
.
The company showed off some very impressive tech at E3 this year, including the Agni's Philosophy tech demo for its Luminous Engine. The demo ran on an expensive high-end PC with a GTX 680 video card.
Enix believes the PS4 and Xbox 8 will need as much RAM as possible if they want to match the experience of PCs with ever-evolving hardware.
The next-gen consoles are expected to be released for the holidays next year.