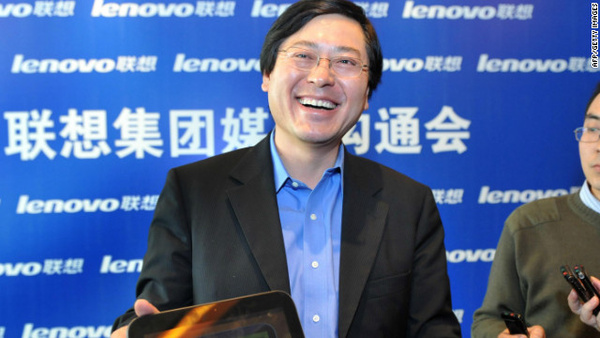 Restoring faith in humanity,
Lenovo
CEO Yang Yuanqing has distributed his bonus check to almost 10,000 junior level employees.
The company posted a great quarterly earnings report in May, and the exec was given a $3 million bonus for his work and the performance.

Rather than pocketing the money, however, the CEO paid checks of $314 to almost 10,000 production-line workers, assistants and receptionists. The average monthly salary for most of these employees ranged from $350-$450, so the bonus check was significant.

Not to take anything away from the CEO's outstanding gesture, but Yuanqing did earn over $14 million last year for his position (with bonuses).

Regardless, it is great to see an exec giving money back to the employees that help him earn it.