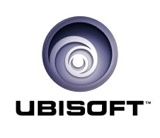 Ubisoft has patched their Uplay
DRM
system today, hours after it was discovered to be full of malware.
The DRM, which forces gamers to always be connected to the Internet or not be able to play their games (even in single player mode), has already been universally panned since its introduction in 2010.
Before the patch, game installations
were coming with
a browser plug-in that gave any website full access to a user's system, without permission.
"Ubisoft takes security issues very seriously, and we will continue to monitor all reports of vulnerabilities within our software and take swift action to resolve such issues,"
said the games company.
The first to discover the malware was actually a Google engineer who was downloading the latest
Assassin's Creed
to his laptop.