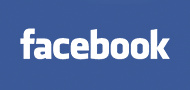 Facebook has launched their first gambling application today that allows players to use real money.
Available to Facebook users in the UK above the age of 18, the game is bingo for cash prizes. Slot machine games will be added soon, says the company.
"Gambling is very popular and well regulated in the UK...for millions of bingo users it's already a social experience [so] it makes sense [for us] to offer that as well,"
added Julien Codorniou, Facebook's head of gaming for Europe, Middle East and Africa (
via FT
).
Outside of the UK, such games would prove to be a legal disaster. In the U.S., for example, there are only some forms of legal online gambling, and only within some states.
The new Bingo Friendzy app should help Facebook gain some revenue, an area where analysts have been critical.