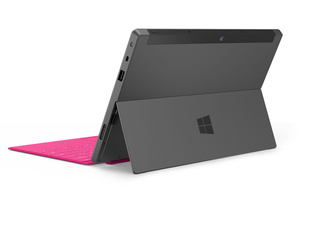 While the first Surface tablet hasn't even gone on sale yet, one
report
claims that
Microsoft
is already working on the sequel.
The Surface tablet, which runs on Windows 8 Pro for one model and Windows RT for the other, goes on sale on October 26th, concurrent with the launch of the operating system.

Job postings via Microsoft's Careers site seem to confirm the report, as the postings claim the "Surface 2 will be the latest in Microsoft's new family of PCs built to be the ultimate stage for Windows."

One such posting is for a mechanical engineer that is searching for an individual with "understanding of touch display architecture and experience in mechanical integration of large touch displays into electronics products."

More notably, the postings seem to imply Microsoft is looking to make the future tablets waterproof while using "alternative energy sources."