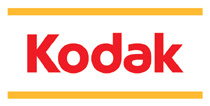 Although the company had high hopes going in, Kodak's patent auction has seen lackluster demand.
All bids for the 1100 digital patents have fallen far below the $500 million the company (and its creditors) hoped for, with no major bidders like Google or
Apple
even making bids.
Kodak will disclose the winning bid on Monday, with the sale continuing throughout the weekend by phone.
"Our patent auction is a complex and dynamic process, and is very much ongoing,"
a Kodak spokesman said (via
WSJ
).
"We and all participants are still bound by the court order on confidentiality and cannot comment prior to an outcome."
Kodak filed for bankruptcy earlier this year and owes at least $950 million to banks who gave it a bankruptcy loan.