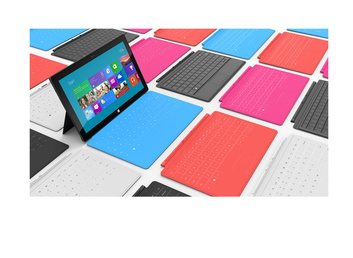 Microsoft
has begun
posting
job openings for a dozen temporary retail stores this holiday season, with the Redmond-giant looking to boost their retail presence for the launch of Windows 8 and the Surface tablet.
The company already has 31 Microsoft stores, although they are mainly on the West Coast.
As with most pop-up stores, Microsoft will lease the vacant space in a shopping mall around October and close up shop in January.
The temporary stores will open in major metro areas like Chicago, Cleveland, New York City, San Antonio, San Francisco, St. Louis and Miami as well as in smaller areas like Natick and Braintree, Massachusetts and Portland, Oregon.
Microsoft's upcoming Surface tablet is the first device from the company that features both hardware and software made by themselves. All former PCs and tablets had hardware built by OEMs like
Dell
,
HP
,
Asus
and others.
Windows 8 and the Surface are set for October 26th launches.