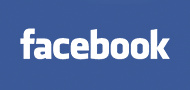 Facebook has shown some solid gains in its games and app usage figures, a welcome relief to investors.
The social networking giant says they now have 235 million people playing games through Facebook.com, up from 205 million in August 2011, and up 8.4 percent from just January.
App Center, the company's new app marketplace,
now sees 150 million monthly users
, with users downloading 240 percent more apps than they did with the old
dashboard
.
While the growth is strong, the company will certainly want to see them continue, as 965 million users are registered with the site, accounting for 7.5 billion page views last month.
Zynga remains the top game developer for the platform, although its numbers have begun to stall.