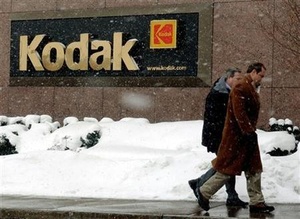 The bankrupt photography
pioneer
Eastman Kodak is looking to sell its consumer and document imaging businesses, moving its focus to the commercial side of imaging.
CEO Antonio Perez says he hopes the sales will be complete by mid-2013. The company is currently working on auctioning off its digital patent portfolio, although bids have been over 50 percent lower than they hoped for.

The company will need to raise $690 million to exit bankruptcy and pay back their creditors.

Noted Perez: "For ensuring sufficient funding for successful emergence (from bankruptcy), the sale of these businesses is important in that regard.

You can't succeed these days without focusing in certain areas and putting all your money in areas that are synergetic with each other."

It is unclear what the open market values the divisions to be sold.