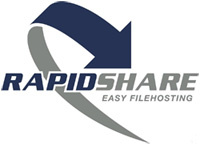 Over the course of the day, a number of UK customers were unable to reach the popular file-hosting service RapidShare.
Earlier in the day, the company responded (
via Freak
):
"We have thoroughly looked into the reported cases and cannot find a cause on our end.

Traffic on our servers is normal and the majority of our customers should be able to use our services without any interference.

Most reported cases seem to be coming from customers in the UK (we are also aware of some cases in India, Spain and Greece), most of which are using British Telecom as their provider. This leads us to believe that this could be a provider/routing related problem, but we are investigating other possibilities as well to be on the safe side and help our customers to solve this issue as quickly as possible."
As of posting, the issues seem to have been resolved, with little to no users reporting problems.