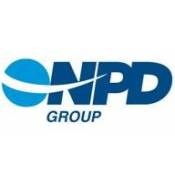 Okay, so that may be a bit of an exaggeration, but NPD Group's latest figures certainly do not paint a pretty picture for the struggling industry.
Overall sales fell 20 percent in August (year-over-year), to $515.6 million, falling for the ninth straight month. Sales include hardware, software and accessories but do not include PC games, used titles, mobile titles or digital downloads.
"What we're seeing impact August results is the domino effect of the light release schedule from earlier in the year,"
NPD's video game analyst Anita Frazier said.
"That lack of new releases has had a significant impact on subsequent month's sales."
In June, sales fell 29 percent YoY and then again 20 percent in July.
Console sales were the biggest laggards, down 39 percent, while software sales fell 11 percent:
"The current hardware systems are showing their age, so it goes without saying that it would be great to have new systems breathe life into traditional retail industry sales,"
Frazier added.
"I am anxious to learn more about the Wii U launch later this month. And with any luck we will hear news about other systems on the horizon."