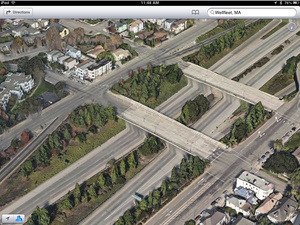 With the new release of Apple's
iOS
6 mobile operating system, the company moved away from Google Maps to add their own Maps app.
The app is supposed to have photo-realistic and interactive 3D Maps, and for some places it does. For the most part, however, the maps lack details and have extremely awkward glitches that either "melt" areas of the
map
or flatten them.
Additionally, there is a lack of transit, Street View, point of interest data and awful traffic view data.
Theamazingios6maps.tumblr.com/
has a fantastic collection of some of the more terrible failures, and I'll post some here, as well: