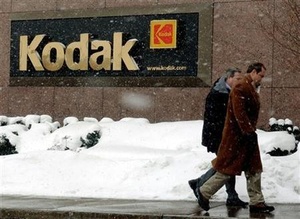 Kodak confirmed today that it will discontinue all sales of consumer inkjet printers, cutting 1200 jobs.
The bankrupt former giant had previously announced 1000 layoffs.

Kodak is working to restructure its business, ceasing losing operations on focusing on higher margin divisions.

Eventually, the company would like to emerge from bankruptcy focused on just commercial, packaging and functional printing solutions and enterprise services.

After declaring bankruptcy earlier this year the company hopes to emerge next year.