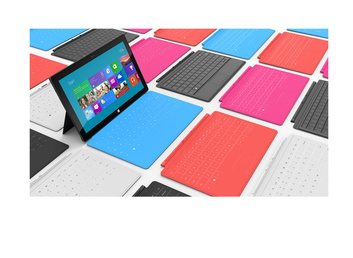 Just one week before their biggest ecosystem launch in history,
Microsoft
reported weak earnings.
For the fiscal Q1 2013, the company had $16.01 billion in revenue (far below expected $16.5) with net income of $5.31 billion, down 22 percent year-over-year.

Windows sales lagged significantly, leading to the profit drop, due to the upcoming launch of Windows 8 and consumers holding off. In total, the Windows and Windows Live divisions saw revenue fall to $3.24 billion, a 33 percent decrease year-over-year.

Looking at the bigger picture, PC shipments in general lagged, down 8 percent in the quarter as consumers waited out the launch of Windows 8 and the expectation of better deals over the holiday season.

Microsoft's biggest cash cow, the business division (with Microsoft Office), grew by 1 percent to $5.50 billion.

Next quarter's earnings will be historically volatile for the company which normally has steady sales. The company is launching the Surface tablet, Windows 8, Windows Phone 8 and potentially its own Surface smartphone.